#CheshireGirlsCan is a new campaign all about raising awareness about the sport opportunities girls and women have in Cheshire and encouraging everyone to #beactive.
Have you ever felt there was something stopping you from being active? 
Whether it be gender stereotyping in schools or menopause; can't find a place for your child to swim or can't find a venue to hold classes; need more volunteers to run or struggling to get girls to attend – whatever the barrier, we want to hear from you.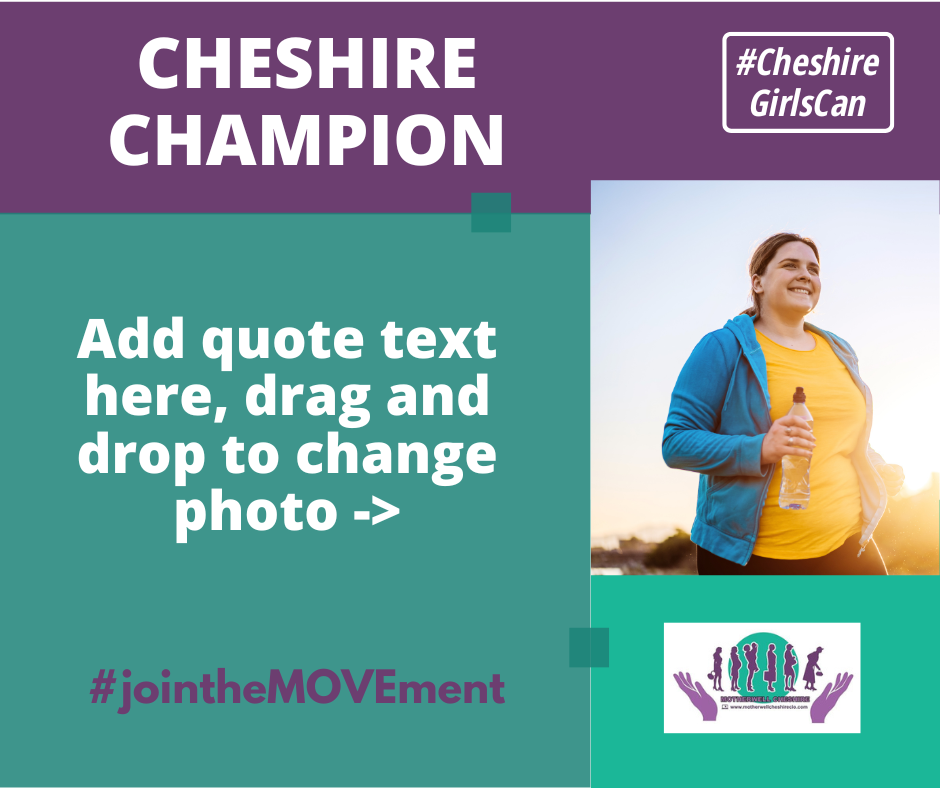 Introducing our Cheshire Champion Scheme
We want to celebrate girls and women that are active, by posting what local girls and women are achieving, whether they have just joined a new group/club
or whether they scored the winning basket at the weekend
, all achievements are worth celebrating
If you want to tell us your achievement or someone else's, email
aimee.wakeham@motherwellcheshirecio.com where further details can be discussed.