CHERRY BLOSSOM INFANT LOSS AND BIRTH TRAUMA SUPPORT

Supporting mums after experiencing infant loss.
Cherry Blossom Infant Loss
Sadly not all pregnancies result in a happy ending. One in four women will suffer a miscarriage during their lifetime so infant loss is all too common. Cherry Blossom also helps support women who have suffered ectopic pregnancy, termination for medical reasons, IVF set back, a stillbirth or a neonatal death (in the weeks or months following birth).
Complex feelings of grief are sometimes too much to endure, this is where Cherry Blossom can help.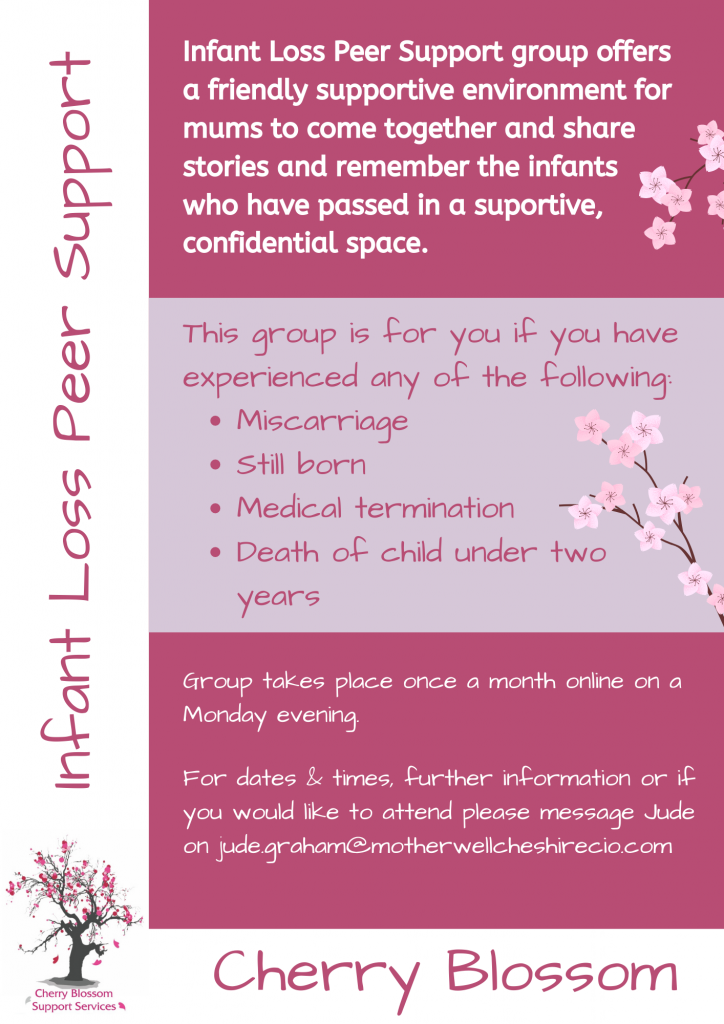 We now offer an online monthly peer support group  for those who have experienced infant loss. It is a safe confidential space. You may wish to share your story, or listen to others.
The next dates are as follows:
January 23rd
February 20th
March 20th
Please contact: Jude.graham@motherwellcheshirecio.com if you would like to attend.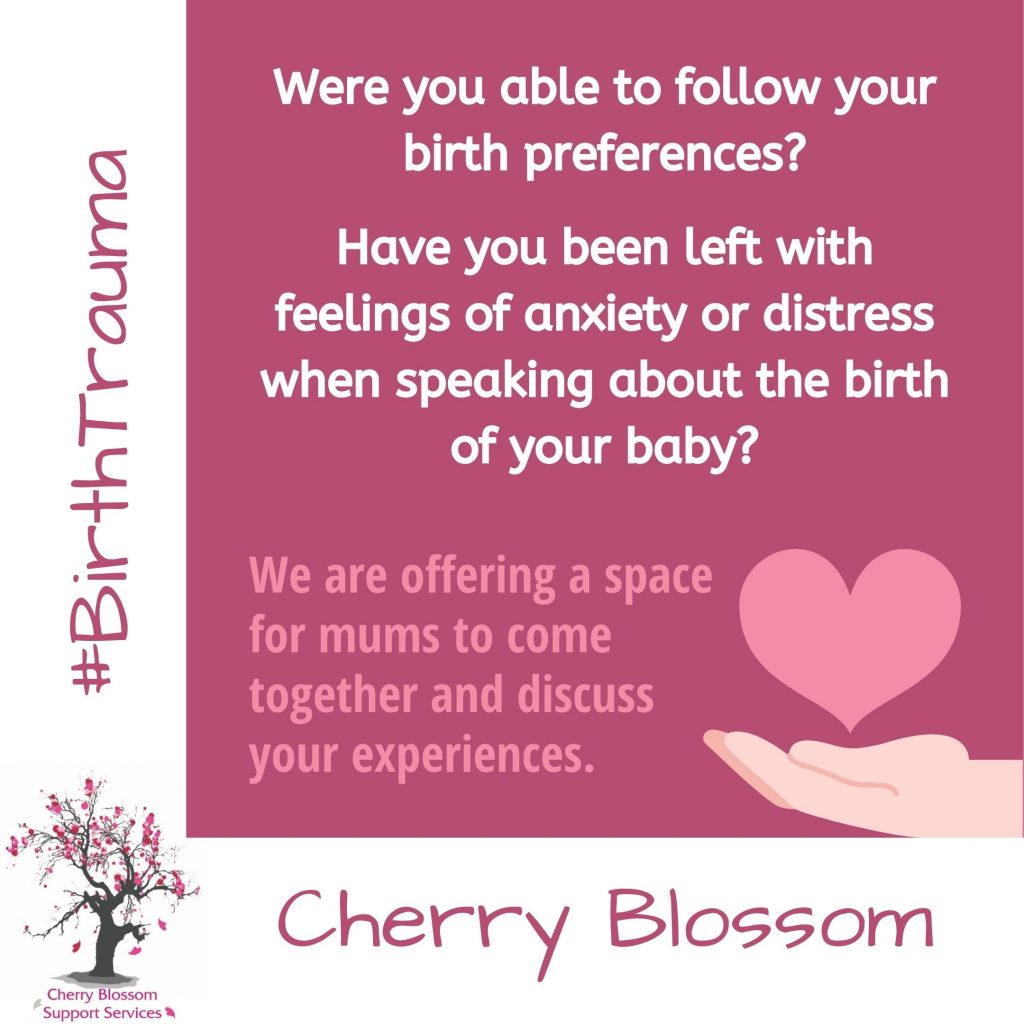 Unfortunately however well we 'plan' our babies' births can be a traumatic time. If you would like to meet and share your experiences with other women please join our FB group Birth Trauma Cheshire Support. 
We are also looking to start a peer support monthly group. If you would like to find out more please contact: Jude.graham@motherwellcheshirecio.com
Lorna 2014 – Cherry Blossom counselling
My name is Lorna, on the 25/03/2014 I gave birth to my first child, a beautiful little girl named Phoebe Jane Eowyn. We had an amazing 8 months together until one horrific night at I awoke to realise that my perfect girl who looked like she was sleeping was not breathing. The months that followed were so lonely as I moved away from all my friends and family, I was so alone nobody understood my pain and still to this day I cannot always talk about Phoebe for fear of upsetting people for their reaction. Then one day I came to my tether and finally asked my doctor for help after initially being being terrified of losing my twin boys of whom I concieved 3 weeks after my painful loss. My doctor then referred me to an amazing charity which is Motherwell. I was sceptical that no one could ever make me accept myself as a decent human or mum after what I had been through. I also attended the Cherry blossom group where I met an amazing mum who had a very different story to me but sharing her journey helped me to deal with my grief as many of us are hurting . Without Motherwell I feel that I would still be completely alone and suffering with no confidence. Sometimes all you need is to be listened too.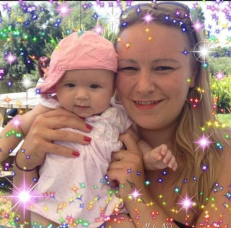 Please use the below link to take you to our social media page.