INTERNATIONAL WOMEN'S DAY
We are busy planning a fantastic Women's Day event for 2021… keep an eye on this page and on Facebook for updates! Read on to find out all about our 2020 event. 
International Women's Day Celebrations
What fantastic days these events were, with an inspiring atmosphere and a musical buzz filled the air of both events.
Our Crewe event, celebrating the theme #befree, saw record numbers come through the doors to celebrate the day with others from their community. Our celebrations were started with patron MBE Alexis Redmond opening the event. Our inspirational women from our #seeitbeit campaign received their acknowledgment for their nominations. Thank you to all who came down and showed your support to these women.
We were very lucky to have Sammy Woodhouse talk about her lived experience, the topic of child sexual explortation and grooming is something we all need to be aware of. The police followed this talk with how they are supporting and protecting the local community with this issue.
In partnership with Crewe Town Council our #seeitbeit campaign is in memory of the late councillor, Dorothy Flude. The campaign is in celebration of the great women in the Crewe community. These twelve amazing women were nominated for the work they do in the community and for inspiring others around them.
The day was ended with our #thisisme show. Six inspiring women told their stories and promoted how #womensupportingowmen helped them gain a positive body image. Thank you to all who took to the floor and showed what they had got!
Winsford Women's Day saw the day being opened by Town Mayor of Winsford, Ailsa Gaskill-Jones and celebrated the theme of #becreative. We were very lucky to have our patron for our Believe Project, Sally Carman join us on the day. Sally talk about her experience in the acting world and the struggles she went through to reach her dream. 
We had fantastic live entertainment throughout the day and performances from local clubs and bands. You all were fantastic and you inspired many of us.
And finally, both events wouldn't of been what they were without the support from other local charities and businesses. Thank you for your continuous support and attending our celebrations.
Would you be interested in being part of our Women's Days organising committee?  
Can you spare a few hours to help us organise the days?
Do you have new ideas that you can bring to the team?
We would love to hear from you.  Drop us an email at events@motherwellcheshirecio.com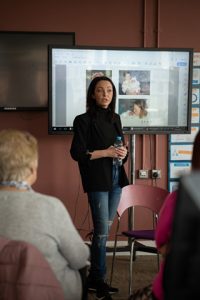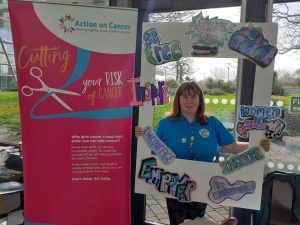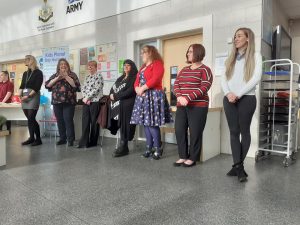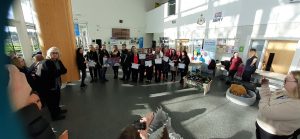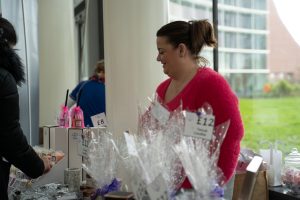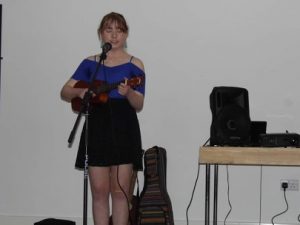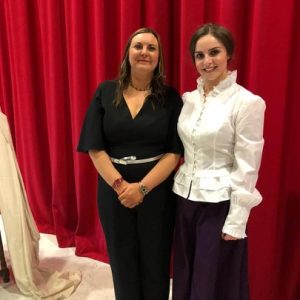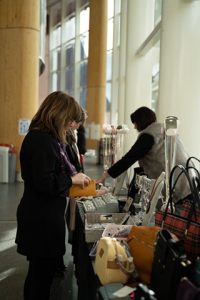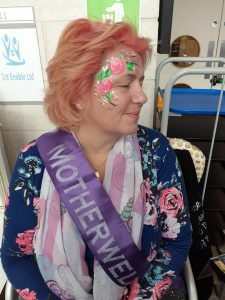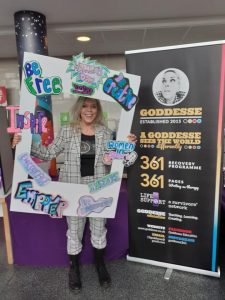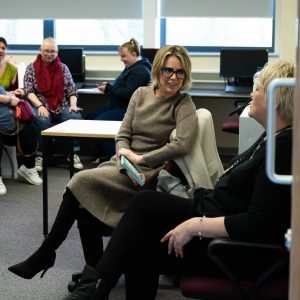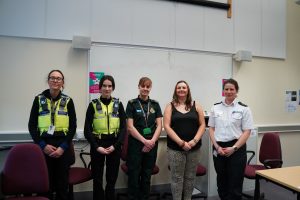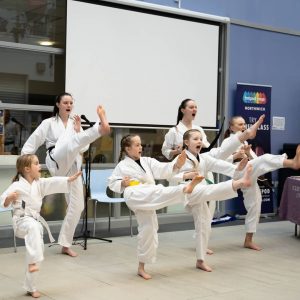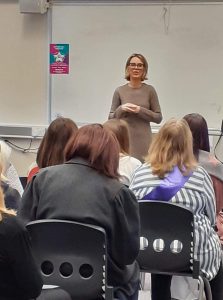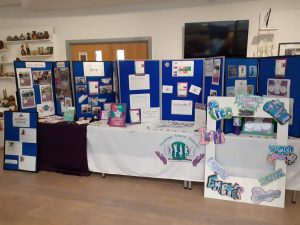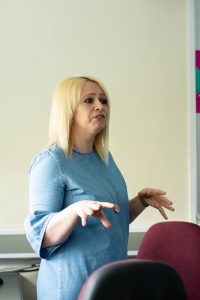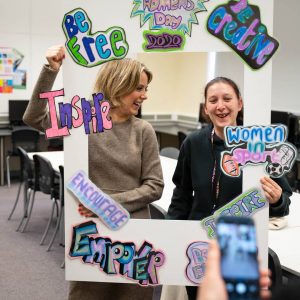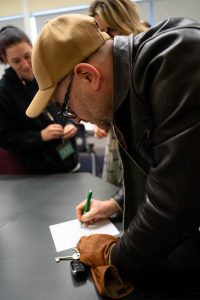 The history of our Women's day events
The Women's Day events in Crewe, Winsford and now Ellesmere Port are considered, by our team, to be flagship events for Motherwell Cheshire and for the women we support. The events have evolved since their inception in 2015. The additional event in Winsford is now a standing event, and the Crewe venue has moved from the library, to the Lifestyle Centre in 2017 to South Cheshire College in 2018, and has remained in the college ever since, never mind the varied content and growing marketplace.
Aims of Motherwell Cheshire's Women's day
To increase awareness among women particularly, of female centred services in their local area, including Motherwell.
To work in partnership with these services and agencies to empower women in the local area to take care of their mental and physical health.
To provide an informative, entertaining, inclusive, & relaxing event where women are celebrated and congratulated for their contribution to our community, our economy & to each other.
To provide an opportunity for local female led businesses to showcase their products.
To generate income for Motherwell Cheshire registered charity.
Crewe 
29th February 10-4 at Cheshire College South and West, Crewe
Wow! What a day! 
We welcomed just over 300 people to the event, which was opened by Alexis and Phil Redmond. We celebrated the 12 women chosen as Crewe's role models in our #Seeitbeit campaign, in memory of councilor Dorothy Flude. Our guests enjoyed amazing, thought provoking talks from Sammy Woodhouse, author of the book "Just a Call" and survivor of the Rotherham Paedophile ring, Alice of Goddesse Education; a Samaritans representative and Karen Ratcliffe, poet and domestic abuse surviror; browsed wonderful stalls and listened to fantastic live performances. Thanks to Platform Theatre, they were also able to enjoy a performace of Ada. We ended the day with an incredible This is Me catwalk – take a look at the photos!
The theme for our 2020 Crewe Women's day was #BeFree and was centered around being free from:
stigma
violence
prejudice
exploitation
discrimination
A special thank you to our main sponsor: Unique Children's CIC who also sponsored the Live Lounge, to Kids Planet, Crewe who sponsored and ran our Kids Zone and to Foundations, Nantwich who sponsored our This is Me! catwalk.
​Winsford
7th March, 10-4 at Warrington and Vale Royal College, Winsford
We welcomed lots of new, and old, faces to our second Women's Day, which was opened by Ailsa Gaskill-Jones, Mayor of Winsford.
The theme for our 2020 Winsford Women's day was #BeCreative and focused on the variety of opportunities that are open to women and girls in the Arts and Creative careers.
We had an incredible line up -Sally Carmen, Coronation Street and Shameless actress, was our incredibly popular opening speaker; we had a brilliant 999 Q & A session with representatives from the Fire, Police and Ambulance services; Jo Conchie, TV producer and Director and Sophie Osborne, local actress, both gave inspiring talks on their respective careers.
Our guests were able to unleash their own artistic side in the Creative zone, relax and unwind in our wellbeing zone, enjoy an incredible array of live performances and browse a fantastic selection of stalls.
A special thank you goes to our main sponsor Unique Children's CIC who also sponsored our Live performances and to the sponsors of our Wellbeing Zone – So Coach.
Ellesmere Port​
Unfortunately due to the outbreak of Covid-19, we made the difficult decision to cancel Ellesmere Port Women's Day on 14th March at Cheshire College South and West, Ellesmere Port. We will rescedule when we are able to, and hope to bring the following program to you:
The theme for our 2020 Ellesmere Port Women's day was #BeSTEMpowered and was centred around opportunities in the STEM (Science Technology Engineering Maths) as well as #WomenInSport looking at the sporting opportunities women are involved in, and also celebrating all the local organisations in the local area.
Sponsorship Opportunities
Why sponsorship? 
Motherwell Cheshire are a local charity that sits at the heart of the town. 
Women's Day events are organised by committees of reps from each town
Our charity receives no government funding – which allows us to address local  issues 
The Women's Days not only support Motherwell Cheshire but also local schools,  women in business, local performers as well as other local charities that support  women and girls.