The Motherwell Cheshire Team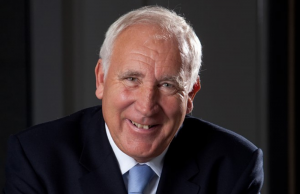 Sir John Timpson was educated at Oundle and Nottingham University.
The Timpson family business, founded by Sir John's great grandfather in the 1860's, was taken over in 1973, but 10 years later Sir John led a £42m management buyout.  In 1987 he sold the shoe shops and concentrated on building the shoe repairing and key cutting business, which has diversified into engraving, watch repairs, dry cleaning and photo processing.
Timpson now has over 2000 branches nationwide, including the Max Spielmann, Johnsons the Cleaners and Snappy Snaps brands. The Group has a turnover of over £300m and profits of over £20m.  It is a private business wholly owned by Sir John Timpson and his family. Timpson is recognised for its creative approach to employee engagement and innovative work helping ex-offenders – it is the UK's most active employer of people from prison.  In 2018 Sir John chaired an expert panel that made recommendations to government on future plans for Town Centres.
Recently widowed, Sir John was married to his wife Alex for 47 years.  He has five children Victoria (50), James (46), Edward (44), together with Oliver (43) and Henry (30).
Sir John and his wife were also foster carers for 31 years, during which time they fostered 90 children.
In 2000 he wrote 'Dear James,' which passes on to his son James, now Timpson's CEO, the lessons learned in 25 years as a Chief Executive.  A management maverick, he describes his business philosophy in 'How to Ride a Giraffe', 'Upside Down Management' and 'Ask John'. 'High Street Heroes' was published in 2015 and 'Under Orders' is the diary of a racehorse owners' husband.  His latest book, 'Keys to Success' gives 50 tips from a management maverick.
He has a weekly column in the Daily Telegraph.
In 2004 he was awarded the CBE in the Birthday Honours List for Services to the Retail Sector, and in 2017 he was awarded a knighthood for Services to Business and Fostering.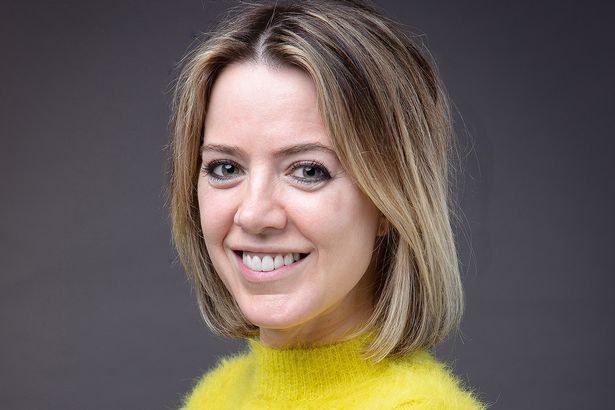 We are proud to announce that actor Sally Carmen has become patron of our Believe project.
In Coronation Street, Sally's character 'Abi Franklin' represents the amazing women that we support.  These mum's are very often misunderstood, living with mental health conditions after experiencing traumatic events, with a lack of appropriate support.
Sally is an established actress, who attended the LAMDA drama school in London.  Some of the roles she is best known for playing are Kelly Maguire in Shameless and Abi Franklin in Coronation Street.
It is a great privilege to have Alexis Redmond as our Women's Day patron.
Our Women's Day celebrations are all about celebrating and inspiring local women and girls.
Alexis was a natural choice with her local links to the Cheshire community and her obvious enthusiasm for our celebrations which aligned so well with her chosen theme for her year as High Sheriff. 
With her background in the television industry, culture and the arts, she firmly believes that events like ours contribute significantly to the health and wellbeing of all those involved.
We look forward to working with Alexis and seeing the days growing and developing over the years. 
"The work Motherwell does to help protect the health and wellbeing of mums, family and community is so important, and to do it through these great fun events is inspiring.
"I look forward to supporting the Women's Day celebrations and the clear stated aims of Motherwell and I encourage people to come."
Volunteers
We also have a team of volunteers that help support the peer support groups, counselling service, drop ins, social media support, office duties, Well-being Days and all the admin work. 
If you wish to find out more about being a Motherwell Volunteer, contact us for an informal chat. You can either call the office on 01606 557666 or email hr@motherwellcheshireciocom.