Motherwell Community Share Hub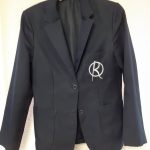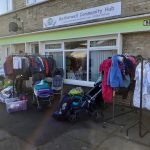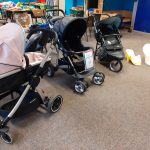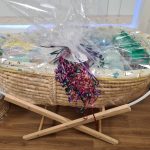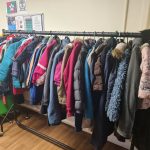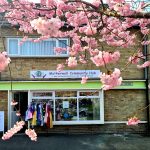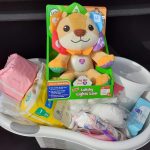 No referral needed, no questions asked.
The hub started in 2019 as 'Crewe and Nantwich Uniform Exchange', for the local community, a sustainable service that gave the local community a place to donate their no longer needed school uniform in return they could collect items they require.  In October 2020 we launched as the Community Share Hub and the service has continued to expand how we support the local families.
Our vision is that women and girls are able to meet the challenges in their lives and access support, education, and advocacy whenever they need it, in order to fulfil their potential. We want to set our community up for success whilst reducing inequalities; we want all our community to benefit from this vital service.
Our sustainable, accessible to all scheme, provides a range of different services for ALL of our community with no questions asked. 
Our support starts with expectant or new mums, a scheme with the local midwives and health centres providing vouchers to these families, which in return supplies them with a packed Moses hamper with items for mum and baby.
Our Baby Bank provides like-new items to families, cots, clothing bundles, travel systems, prams and lots, lots more.
Our hub stocks school uniforms, generic and branded items, stationery, and period poverty kits. And in addition, we have our fancy dress, and a community library rental service.   
Whatever you may need, we will try our best to help.
Placed within the heart of Wistaston, the Community Share Hub is open every Tuesday and Thursday, 12 till 2 for you to use.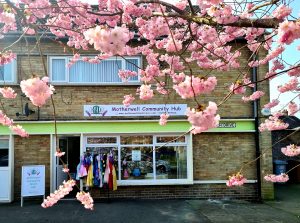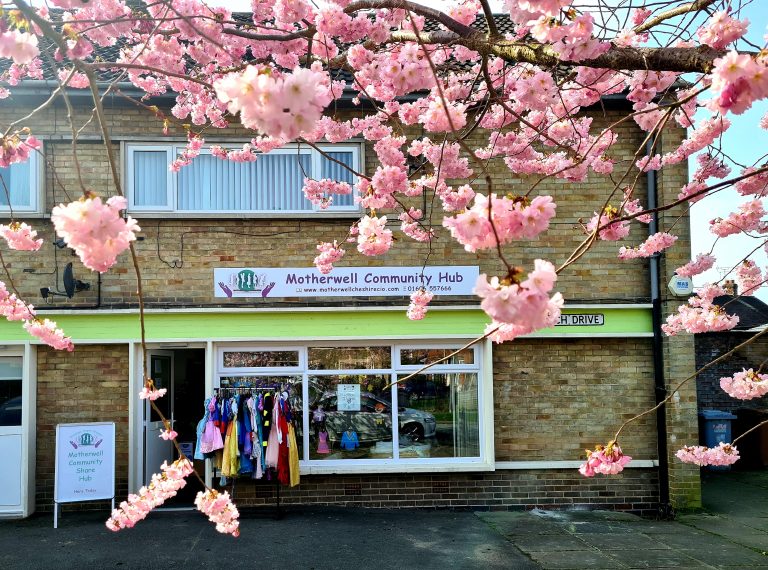 We stock both primary and secondary school uniforms, branded items, and generic items for many of the schools in Crewe and Nantwich.
Items have come from the local community in the aid to help with landfill and to 'pass it on' to others.
The average cost of a single uniform for a child is £101, these costs soon add up over the year.
At the hub you do not need to be referred in by an agency, we do not have a criteria for you to use our services. You can either call into the hub or place an order using the link below.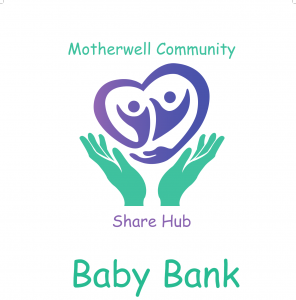 Our Baby Bank provides good quality new and used items for families.
This scheme is here to be a place for the local community to give back to others and share their no longer needed baby items.
Within the Baby Bank we have:
Toiletries for both mum and baby
Sanitary products
Baby hampers which include, mum and baby toiletries, nappies, etc
Baby Clothes
Larger items: moses baskets, prams, pushchairs, bouncer seats, cot mobiles, play mats etc.
DONATIONS (We currently do not need any donations of baby clothes.)
For our Baby Bank we accept:
Baby clothes, up to the age of 2 years
Cots / cot beds
Travel systems and strollers
Moses baskets
Playmats
Nappies and wipes
Please contact us direct on 07496 160941.
All of the above please drop at New Images, Nixon Drive, Winsford CW7 2HG and 54 – 64 Beech Drive, Crewe CW2 8RG
To Order from the Community Hub, for uniforms or baby items.
Please email at the button below or text Nadine on 07496 160941. Any orders placed from collection from Crewe and Winford, will need at least one week process time.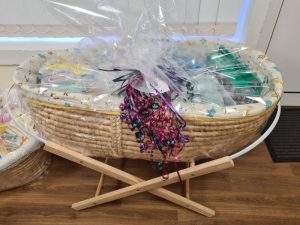 We are delighted to be working with the local health professionals in Crewe and Winsford with our New Mum hampers. 
These hampers are being handed out to expectant and new mums in the local community. The hampers are filled with items for mum and the baby, nappies, wipes, washing powder, lotions for both mum and baby, and lots, lots more.
Hampers handed out in the last 3 months!
Donations..
We are happy to accept your school uniform donations; we are keen to receive high school ages, especially girls:
Skirts
Shirts
Winter coats
Leggings
If you have any school shoes you would like to donate, please send these to
St Pauls Centre
, Crewe.
To Place an Order
You can order your uniforms through our request form (you can also click on the image to access).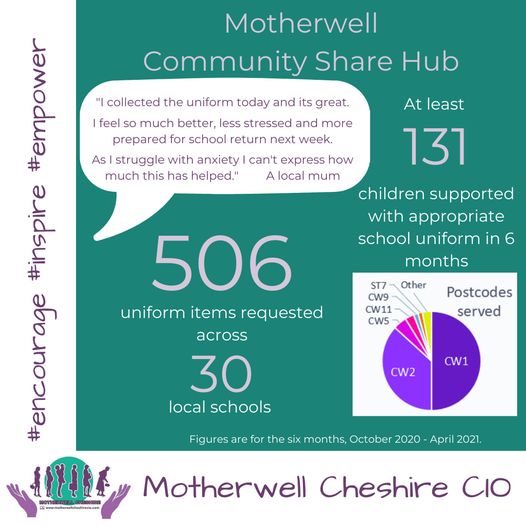 School / Local Community Referral
We work closely with the local schools and community centres on this project. If you work in a school in Crewe or Nantwich or the local community providing support and feel like the families that you support would benefit from using the hub please get in touch. Please email us on motherwellhub@motherwellcheshirecio.com or call our office on 01606 557666.
Please supply your details below and we will be in contact with you;
It's time to bin your bra!
We are supporting Against Breast Cancer with their bra recycling scheme.
We are a donation point for this charity and takes your unwanted or unloved bras and through to their network of bra banks raises vital funds for pioneering breast cancer research.
Bra donations can be dropped off Monday to Thursday between the hours of 9 – 3. 
54 Beech Drive
Wistaston
Crewe
CW2 8RG
Telephone: 07496 160941
Email: motherwellhub@motherwellcheshirecio.com
Opening times:
Tuesday 12 – 2
Thursday 12 – 2
In August 2021 we have given out school uniforms to
394 children!
Helping to support 32 different local schools.