flourisHER - supporting your mental health & wellbeing
Motherwell Cheshire are offering the opportunity for your organisation to join our FlourisHER hub. This hub has come from the requests that we have had to offer Women's Mental health Support in organisations. 
The FlourisHER Hub will offer the following:
3-5 mental health workshops per year, either face-to-face or virtual. 
Support to set up awareness days in your organisations. 
Help establishing an online support group through your own networks. 
We will also help set up women's support groups in organisations for women to offer peer support groups inhouse. 
Offer monthly zoom chats on a range of topics that are chosen by the flourisHER network. 
Access to our online Motherwell Membership, which has lots of self help resources that people can download and use, to support their mental health and wellbeing. 
Provision of a Cultural Calendar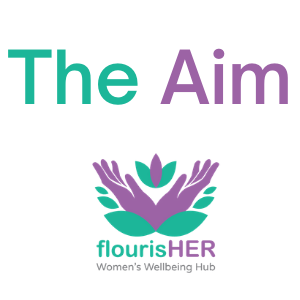 The aim of the hub is to offer support to workforces with their mental health and wellbeing, provided by a local charity that has the expertise to offer this support. 
It will focus on issues, particularly women's issues, that may not generally be addressed in a workplace; topics such as :
Understanding infant loss

Managing Menopause

Returning to work after maternity

Managing feeling overwhelmed

Cultural Awareness Training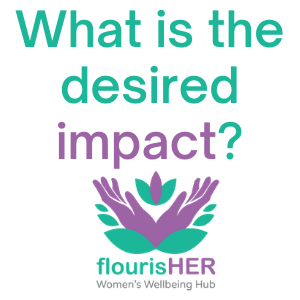 The impact that we plan to create is a supportive network that women know is available to them in their work place and that they will use this network as opposed to taking time off work. 
The network will help the entire workforce with strategies to manage their mental health and wellbeing longer term.
Women will know their workplace has a mental health friendly environment.
Men will know how to support their female colleagues wellbeing as well as benefitting from the mental health friendly environment.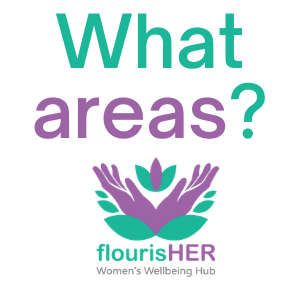 As a pilot we want to offer this scheme to organisations in Cheshire and build on this as our charity grows and as we receive feedback from the flourisHER network.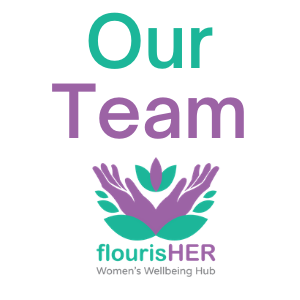 Our team are unique as we are not only passionate about mental health but we are all specialists in mental health, a team of counsellors & mental health first aiders make up our team. 60% of the team also have teaching qualifications which means you will be  getting professional delivery of any workshops that your company chooses for us to deliver.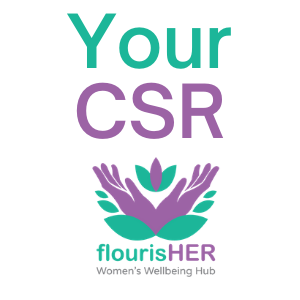 This could be your way to help with Corporate Social Responsibility
This could be a great way for your organisation to link in to a local charity. We are always looking to recruit women and train them as mentors to support the vulnerable women and Girls that we support. We could link in together to recruit from your organisation. 
Each year we also host International Women's Day celebration. This would be a great way to work with us to show case your organisations and help support the event with staff helping to either plan the event or support the event on the day.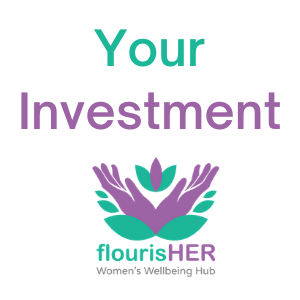 The cost will depend of size of organisation male and female inclusive. 
Under 50 staff: £250 per annual membership.
50-100 staff: £500 per annual membership
100- 200 staff: £1000 per annual membership
200 – 400 staff: £1500 per annual membership
400 – 600 staff: £2000 per annual membership
600 – 800 staff: £2500 per annual membership
800 plus staff: £3000 per annual membership
10% discount for charities.
These subscriptions can also be added to for us to offer more workshops throughout the year.
Message from Kate Blakemore Founder and CEO of the Motherwell Cheshire. 
My idea of the women's hub comes from my years of experience as a counsellor and my observations since the inception of  Motherwell Cheshire, plus my own experience of a women in the business/ charity sector. 
Before life in the charity/ counselling world I worked in retail management and later project management, I was young, ambitious and willing to learn, so I completely fitted into that world well, and very quickly climbed the ladder, and at the time was the youngest deputy store manager the company had, I loved my job and so thrived on how fast paced it was. 
However things changed when in 2003 it was my first day of annual leave I fell ill, and ended up in hospital, later that day finding out that I had suffered an Ectopic Pregnancy. The nurses were very surprised how I hadn't noticed what my body was going through. I explained that I was constantly tired anyway due to the amount of hours that I worked. I always remember the nurse saying that you must listen to your body and this is something that I always say now.
Whilst recovering from operation the opportunity for redundancy came up at my workplace and I decided to take it. While being off, my life was "paused" and I reflected on what had just taken place. My body was telling me to slow down but the pace of the workplace was too fast paced to slow down. It also dawned on me that I could have been pregnant, that made me notice that I had never known any mum return from maternity leave to our company, which was extremely telling of how unaccommodating the company was for new mums and mums in general. 
When I resigned I explained all my reasons to the company, their answer were to offer me a pay rise, which to me missed my point. So I did resign and pursued a new career. 
It does however always leave me feeling bitter  – even now over 15 years ago. I really enjoyed my job, yet my lifestyle as a mum would not have fit in with the expectations of the company, yet I had so much to give, I was passionate and dedicated and would have continued to be just that but wouldn't have done all the hours, however I would have still done my contracted hours – wasn't that enough?

When in retail, Wellbeing was never mentioned, every course/ self development that was offered was around progressing up the ladder: 
What if we didn't want to climb the ladder?

Why wasn't Wellbeing seen as Personal Development? 
The staff turnaround was always an issue at the organisation, to me this was because they invested in their people in the wrong way – work life balance would have really supported us, looking back it was always frowned upon for doing "just" your contracted hours. 
Wellbeing in the workplace has really moved forward over the years, I know as I get asked to deliver many workshops and talks throughout the year. However the feedback that I get the most is that awareness days are all well and good but actually working practice needs to be changed. Over the years so many women I have worked with in counselling have not returned to work after maternity leave as they feared their employees' response to flexible working.  In my opinion, workplace were loosing some amazing talent by not supporting them. From a business point of view the cost of redeployment must cost £1000s for some companies who don't invest in the women that work for them. 
Another topical issue that keeps coming up for me when delivering workshops and through my counselling is women going through the menopause. As women are working longer many are still working full time hours when menopause starts and this transition in life can be a very difficult time both emotionally and physically. A woman needs to feel understood and supported throughout this time in their life, yet many employees don't know where to start with this support. 
A place where Women Support Women
For me this hub will bring together all women in employment to offer each other support:
Share best practices

Provide a voice

Provide mentoring opportunities

Offer strategies 
Our FlorisHER Hub has so many benefits:
Improves employer health & wellbeing

Creates a happy workforce & will retain great people

Reduces Stress & Anxiety

Improves Productivity

Increases staff morale

Helps to motivate staff
We feel many of our sessions would also support male mental health and wellbeing. Men often feel they cannot talk about their own mental health. 
Growing up, men are not often taught about health issues relating to women. These issues can have a big impact on women in the workplace and knowing their colleagues understand can make a real difference to women.
The sessions can help both men and women in the workplace to create more of a team bond and increase job satisfaction.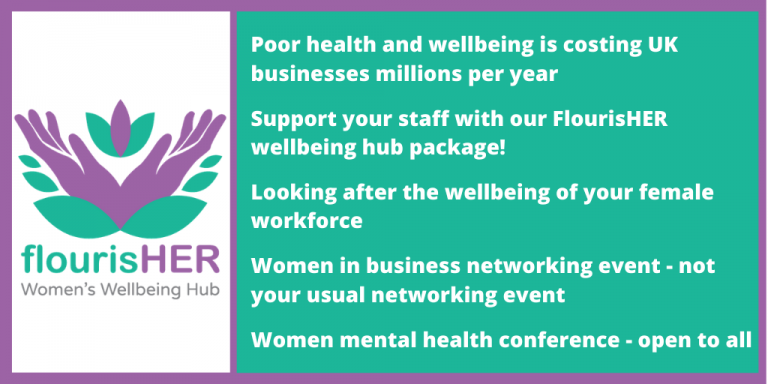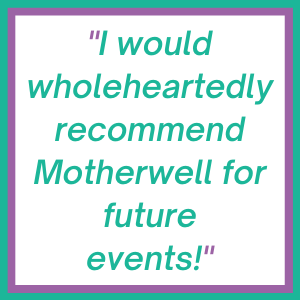 "Kate and Debs delivered two sessions for Barclays on the Menopause and miscarriage and baby loss. 
Due to the coronavirus, they stepped out of their comfort zone and delivered the sessions virtually.  Kate and Deb have a friendly, professional approach and went the extra mile with the preparation of the event and ensuring the content was fit for purpose.
Menopause:  This was greatly received, we had 100 people on the call – Kate and Deb were successful in encouraging a discussion and following on from this, a support group has been set up within Barclays and a request to have a session specifically for men.  
I would whole heartedly recommend Motherwell for future events!" 
Claire from the Midlife Group