South Cheshire Chamber of Commerce has joined forces with a Crewe-based charity to raise awareness of Menopause Matters and encourage more support of women in the workplace as they journey through this important stage in their lives.
The Chamber, in conjunction with Motherwell Cheshire, delivered an event looking at the physical and emotional issues women face going through the menopause and what employers can do to support them.
Menopause Matters, staged at the Apollo Buckingham Health Science Campus in Crewe, covered key topics including symptoms, what employers need to be aware of and what help is available.
It's to be followed by an event celebrating Women in the Workplace at Cheshire College South & West on March 15.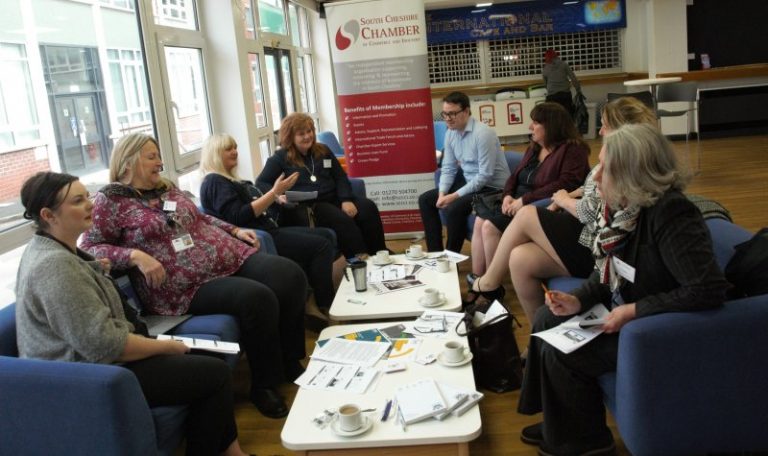 Chamber Chair, Dr Diane Wright, former head of international affairs in the Faculty of Business and Law at Manchester Metropolitan University, said it was important for employers to create a supportive environment for women.
She said: "Women over 50 are the fastest growing demographic in the workplace yet the stigma around the menopause and the problems they encounter is still forcing too many to give up work which is a loss to employers.
"It does seem incredible in this day and age there is still mystery surrounding this important stage in every woman's life and the Chamber is keen to be part of a growing movement to break down the taboos and get people talking about the menopause locally."
Chamber Chief Executive Paul Colman added: "By staging this event we hope to offer support to women in our local business community and create a nurturing environment where their knowledge and experience is retained in the workplace."
Celebrities such as Davina McCall continue to spearhead a national debate about the menopause and its earlier phase, the perimenopause, which can hit women as early as their 30s causing depression, anxiety, insomnia and brain fog as well as hot flushes lasting years.
Motherwell Cheshire, which promotes the health and wellbeing of women, was winner of the Chamber's Contribution to the Community category at its awards ceremony in November.
Founder Kate Blakemore said: "The menopause journey can last up to 10 years, or more, and for some it is an arduous experience in younger life due to medical reasons.
"There is little to no research into the impact of psychological and physiological health and wellbeing that this can have and because of culture and gender bias, many people are not represented at all.
"We are delighted the Chamber is playing a part in raising awareness across locally."
As a leading member of the British Chambers of Commerce (BCC), the Chamber feeds back to government on issues affecting South Cheshire and its workforces. It speaks up for business on many local boards including Cheshire & Warrington LEP, Cheshire East Council and Crewe Town Council.
Membership represents more than 20,000 local employees and throughout the pandemic the Chamber has been at the forefront of efforts to share best practice and mental health advice.
Businesses looking to become part of the Chamber or learn more about supporting women in the workplace are asked to email Chamber Membership Co-ordinator Angela Wilkinson angela.wilkinson@sccci.co.uk
For more on Motherwell's Women in the Workplace event, marking International Women's Day, go to Women in the Workplace – A celebration event for International Womens Day Tickets, Tue 15 Mar 2022 at 10:00 | Eventbrite