Motherwell Cheshire CIO, who has been empowering women on their mothering journey since 2015, has reached thousands of people across South Cheshire and further afield, during the first three weeks in March, with over 20 events comprising of both face-to-face and virtual to celebrate International Women's Day.
The two feature Women's Days at Crewe and Women brought together local businesswomen, charities, organisations and community groups to showcase the support and information available across the region and for families to get together to try different activities and to leave feeling inspired.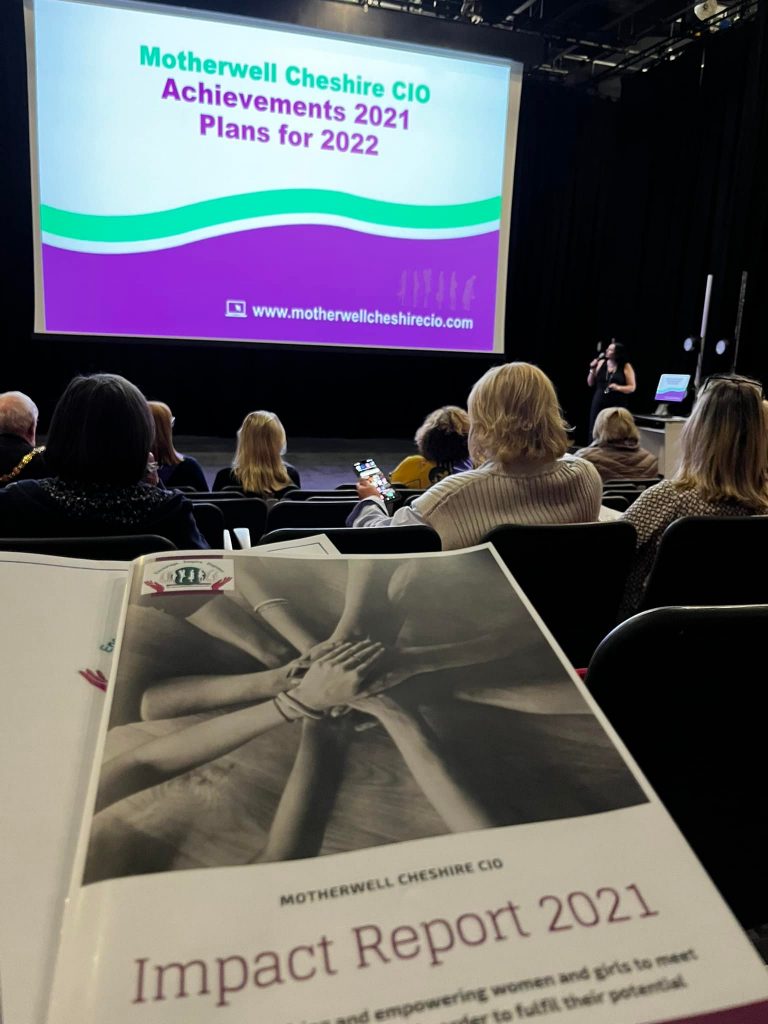 This year also saw an abundance of virtual events with interviews which started with Coronation Street star and Motherwell Cheshire Patron Sally Carmen, and with Liverpool Mayor Cllr Jo Anderson alongside talks ranging from "Men and their role in International Women's Day" to "How you can help to end sexism in schools".
Motherwell Cheshire who provides a service for women by women, promoting positive health and wellbeing, by offering a range of educational services, holistic therapies and mental health support having been organising International Women's Day events for over 7 years but this year they set themselves a challenge to reach more women than ever before. Due to the fact that some people still couldn't attend events due to self-isolating they included a comprehensive list of virtual events which they ran from their Facebook group to make sure that nobody was left out.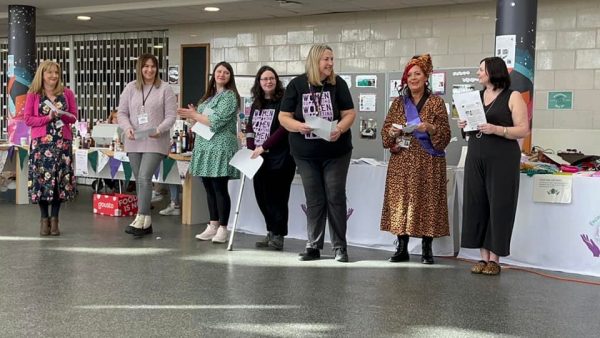 The events provided a mix of informative, entertaining and relaxing experiences where women were celebrated and congratulated for their contribution to the local community and local economy. There was an underlying theme throughout the programme of Wow – Women of Words. This was chosen specially for this year because there has been so many speeches, quotes and songs by women that have changed the way we think and live that Motherwell Cheshire believed it was the right time to capture and celebrate them.
Kate Blakemore, Motherwell Cheshire CEO said of the programme: "The events this year have certainly felt more poignant, especially after the reports that Covid has set women back decades. We have been overwhelmed by the response to our activities in particular our Winsford Women's Day where 85% had not attended the event before. It showed how much the event was needed in the local community.
"This was our opportunity to celebrate globally, to reflect, to call for gender parity and to take action. We also use this annual celebration to admire the incredible women around us through our See It Be It campaign which goes from strength to strength each year.
"I would like to thank everyone who has helped us to make these events possible including our sponsors, Crewe Market Hall and The Hive, Winsford for hosting the live music evenings and Cheshire College South and West and Winsford Academy for supporting our Women's Day. It has been an unforgettable three weeks!"
An additional highlight to the programme was Motherwell's involvement in The Big Give which was launched on Tuesday 8th March for International Women's Day, and which ran for two weeks. During this time any donation made to the charity was doubled by The Big Give, meaning that from one donation there would be twice the impact. In total £8162 was raised which will allow Motherwell to expand their reach and services to the community at a time when they are needed most.
If you feel that you would benefit from support from Motherwell Cheshire, email referrals@motherwellcheshirecio.com or call 01606 557666 for more information.